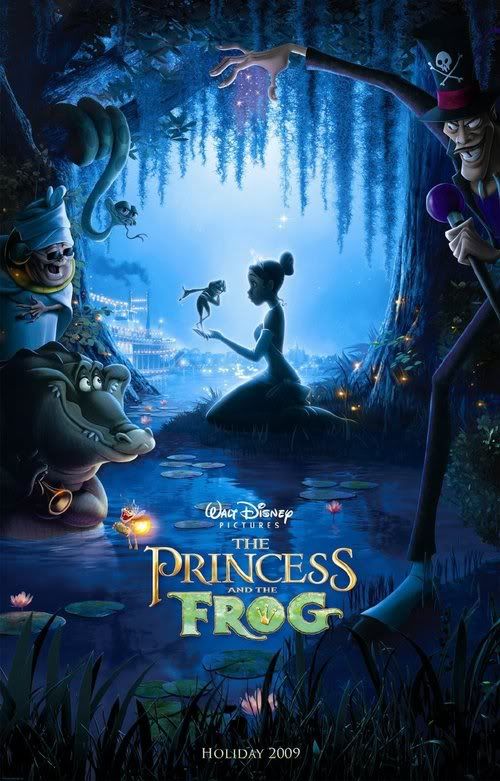 Disney's "The Princess and the Frog," was finally released this weekend, returning the studio to the 2D hand-drawn animation that Walt Disney made famous. The last attempt Disney made at a hand drawn feature was 2004's mega flop, "Home On the Range." No wonder it took so long to bring it back.
Princess and the Frog was a visually stunning tale of Tiana, a New Orleans native who dreams of one day running her own restaurant. I liked that we got to see Tiana from a young age as well as when she was older. It definitely added a more personal connection to the story.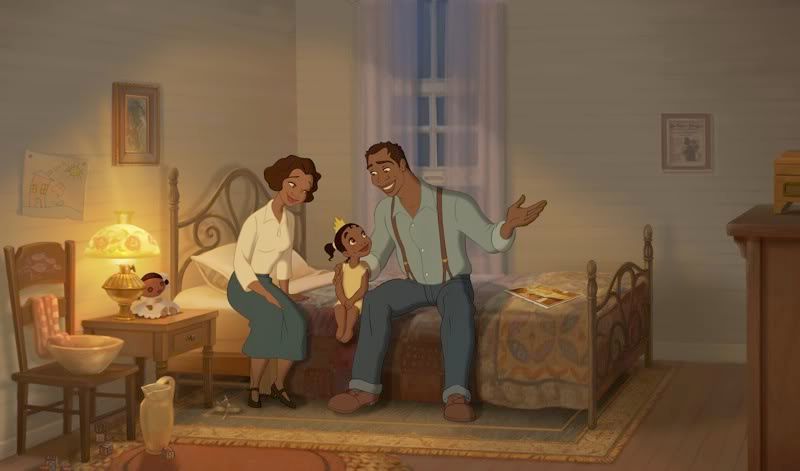 The story uses the classic tale "The Frog Prince" as the basis for its fairy tale adventure when Naveen, a prince visiting New Orleans, is turned into a frog by the local voodoo practitioner.
The artists went above and beyond on the colors and detail throughout the movie. They were even able to make the dark, swampy, mossy setting a beautiful sight to be seen.
The voices in the movie were great, too. Tiana, voiced by Anika Noni Rose (From Justin To Kelly, Dreamgirls), is fantastic speaking and singing. Her mother, voiced by Oprah Winfrey is... Oprah Winfrey. And Disney mainstay Jim Cummings (voices Winnie the Pooh, Tigger, Pete...) was great as Ray the firefly.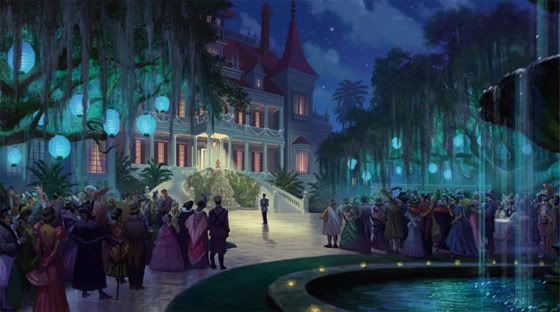 The music by Randy Newman (Toy Story) was better than I had expected and perfectly fit the jazzy New Orleans setting.
My favorite song by far was "Dig a Little Deeper," sung by Jenifer Lewis (Meet the Browns) as Mama Odie. Lewis performed for a period as Motormouth Maybelle in the Broadway production of Hairspray, so she's no stranger to rousing musical numbers.
Ray and Louis, the sidekick firefly and alligator, were hilarious sidekicks to Tiana and Naveen and even struck an emotional, tear-filled chord in more than one audience member...
I don't like movie spoilers so in this review they are none.
Just go see the movie for yourself, and enjoy this great addition to the Disney animated family.
Leave your thoughts in the comments or send them to me on
Twitter
!
Follow me@
twitter.com/adamrucker
E-mail Me!
RuckitUp@Gmail.com
Check Out My Website:
RuckitUp.com
Pass it On: