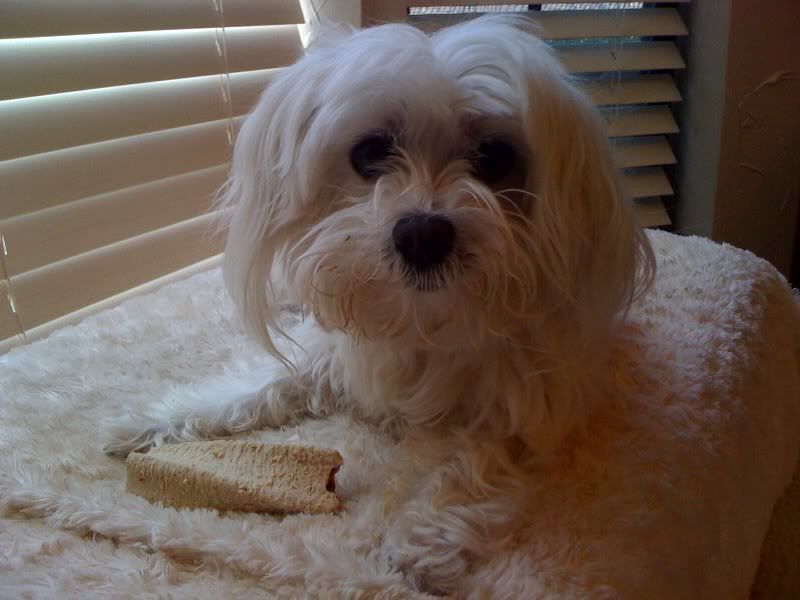 After 8 years of life, my Maltese dog Lucy just came to the realization that she is, in fact, a dog. She is chewing on her first bone ever and even tried to bury it in the back yard.
2010 has already brought some big changes!
Follow me@
twitter.com/adamrucker
E-mail Me!
RuckitUp@Gmail.com
Check Out My Website:
RuckitUp.com
Pass it On: